In October last year we traveled to South Africa, mainly to enjoy the wonderful country but also to visit some long time friends and partners and last but not least to check out new places and locations and experience them first hand. I will share my personal experiences and views on our blog in the upcoming weeks.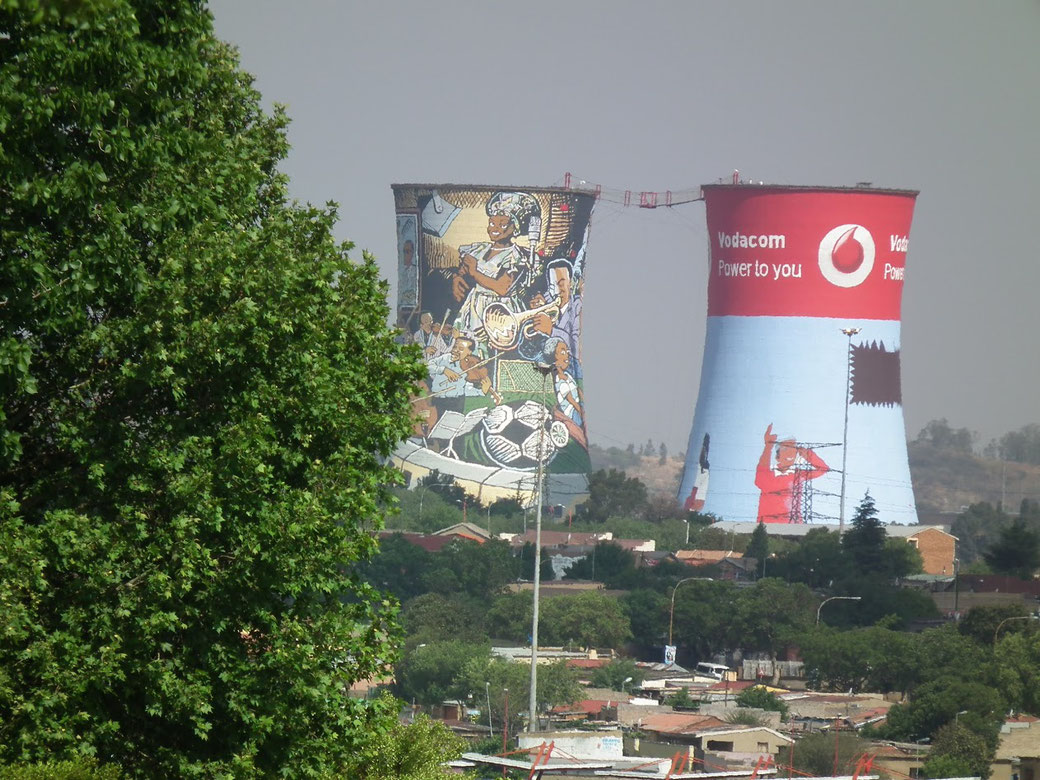 I have traveled quite a couple of times to South Africa and my flights always took me to Johannesburg only to leave as quickly as possible and get to my first destination. This time circumstances changed and we had to stay for one night. After our arrival in Johannesburg we were transferred to the Emperor's Palace Hotel and Casino where we decided to stay for the first night, mainly to be close to the airport since two people arrived only the next morning. Since we decided to nevertheless do something on that day we had booked a private guided Soweto and Apartheid Museum tour. And to be very honest I was a bit skeptic at first only to be pleasantly surprised by the tour, the museum and Johannesburg itself.
Our guide was as well knowledgeable as charming and she really knew where to take us and how to explain things. Soweto itself has quite a reputation to be one of the biggest and most notorious townships in South Africa and to my big surprise the parts we visited were rather clean and well kept, which is quite interesting and a total contrary to many places in other African countries I have visited so far.  The only really bad places with basically no standards are the old miner's housings and the famous huts made from steel sheets (at least where we came across) seem to be the ones where illegal immigrants are living under very bad conditions. But as Europeans we should just remember the terrible conditions refugees were living in the recently cleared "jungle" in Calais before we judge.
Most of the houses are rather small but are built of solid materials, a common view though is a shack next to the house where family members working in Johannesburg are staying while being away from their rural villages. The illegally branched electric cables are everywhere, one of the persisting problems as people do obviously not pay for their electricity. Soweto itself reminded me a lot of Accra actually. The public transport seems to be better organized though and the streets cleaner but apart from that the barber shops, small food stalls and the vast number of people just being on the street doing what they are doing is quite lively and the same as in many other African cities. All of us felt completely safe at all times and people smiled and greeted and were in no way negative towards us "whites" being in their area.
We also came across the quite busy Vilakazi Street where Desmond Tutu and Nelson Mandela were living, buses loaded with tourists and restaurants I would rather describe as tourist traps at first sight. Everything here is called Mandela but the (unfortunate) people who booked a guided bus tour were dropped off here, something I would not recommend...Soweto has a rich history and has recently developed well with schools, hospitals, public transport, even playgrounds and sports infrastructure. This certainly is not the case for all of Soweto but I can just describe the places I have seen.
After leaving Soweto our guide gave us more information about Johannesburg, the mining and Gauteng in general before we arrived at the Apartheid Museum. The Museum itself is in a very beautiful building and the contents are really giving you an interesting insight into the Apartheid era. Since taking pictures inside is prohibited I don't really have a lot of pictures to show. If you google the Museum you can find some pictures though or better, come and see for yourself!
On our way back to the hotel we came passed the town center of "old" Johannesburg which is famous for its high building and distinctive skyline, the old economic heart of South Africa. Since some years the "new" Johannesburg is in Sandton and many of the high-rise buildings in the town center are empty in the meanwhile with illegal housing etc. This definitely is an area to avoid if you are ever on Johannesburg on your own!
The day ended with a delicious dinner at Braza inside the food court of the Emperor's Palace before having a well-deserved night's rest and continue our adventure towards the bush the next morning.
To keep it short, Johannesburg never tempted me and I was pleasantly surprised about Soweto, the Museum, Emperor's Palace and generally the new insights I got. Next time I will definitely consider spending a night or two in Johannesburg in order to grasp more the special feeling Jozi or Joburg gives on many corners.
Hope you enjoyed reading and I will be back with our next destination in the upcoming weeks.
As always every kind of feedback is highly welcome!
Romain