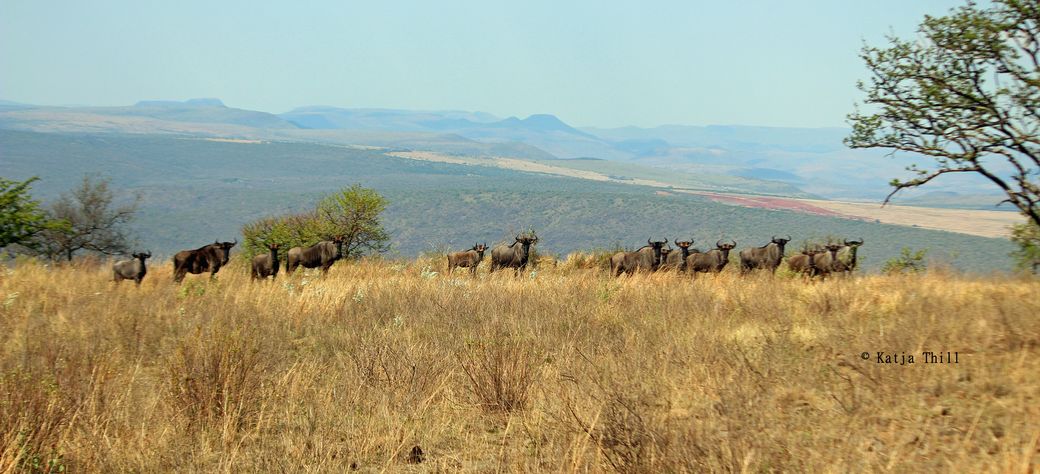 You have always wondered what exactly a holiday in Africa with Trouver Services feels like? If yes we have an interesting feature waiting for you as in the upcoming weeks we will post regular reviews of the destinations one of our best selling tours, the Big 5 Experience. Our friend and regular Katja Thill has not only written interesting short articles but also garnished it with fantastic pictures. Enjoy reading and viewing the pictures and a big thanks to Katja!
"Keep left, No!! The other left. No!! Your right, I mean my left.  Oh god, I'm going to die!!!"
Seriously, we are all going to die someday but definitely not at the beginning of a 2 weeks holiday in South Africa! So don't worry when you are shivering behind the steering wheel, sitting on right side of the car, driving on the left, paralyzed by all the "kind of wrong" road impressions your European brain has to deal with. After an hour you feel like the queen of the road and we were heading for 5 hours with medium speed to our first camp in Lydenburg.
The road description said:  On the opposite side of the huge telephone mast on the big hill you will find your guide who will take you to your Lodge: The Black Leopard Camp.
If you imagine how big South Africa is, this was quite a funny description and considering the fact that this is Africa (TIA) I was sure that we would get lost and nobody will ever see us again.

Dylan, the guide from the camp was there with his 4x4 jeep waiting for us. He took us into the Thaba Tholo Wilderness reserve and the view was absolutely mind-blowing. Nature as far as your eyes can see. The drive to the lodge is your first game drive and we were lucky to see herds of wildebeest, groups of waterbuck, some steenboks and many birds.
We were aware that this reserve had no big 5 and the explanation for this is that the area is quite rocky. They have massive hills and valleys hence the area is not suitable for every species.
While driving down to the lodge, Dylan asked where we came from and the answer was Luxembourg. The next question was: "How big is Luxembourg?" After he heard the answer, he cracked up and said: "That is smaller than this reserve, are you sure that it is a country?"
This was the usual response from all South Africans when they heard about Luxembourg.

After a 1 hour drive and several fun stories we arrived at the camp and got access to our room. The canvas tents were exquisitely furnished, with an outdoor shower and bathtub. Additionally there was a shower inside the tents. The bed was absolutely great. This was a high quality, luxury accommodation. From the private balcony, we had a view on a 500m cliff and the tent was located close to a little water stream. The food was delicious and even vegetarian and vegan dishes are possible. This was wellness for all your senses.
2 Game drives per day were included and a network of trails that you can do on your own. They provide you a walkie-talkie, just in case there are problems to come an pick you up. The self-guided walks are possible due to the lack of predators in the area.
After our two nights stay and 4 game drives we have seen a group of giraffes where 2 giraffe males were rehearsing their fighting skills, herds of zebras, kudu, waterbuck, sable , eland, oryx, dassies, dungbeatles and many many birds. The guides where excellent and had a huge knowledge about all animals and plants.

For the sundowner, they took us every evening to the top of a mountain to witness stunning sunsets.
This place was all in all a perfect start for our trip.
If you liked this review make sure to not miss the next ones which will be published in the upcoming weeks. Feel free to comment below if you want to get in touch with us.
Big thanks again to Katja.
Have a great day and we hope you enjoyed reading this blog post.
Your Trouver Services Crew