After we have been a bit quiet in our blog for a couple of months we are now revealing the reason why, we were simply developing a new concept of luxury travel to and within Africa which we call Trouver Premium and you can see for yourselves on www.trouverpremium.com. The intention was to offer our customers a larger choice of destinations and better serve their wishes for special accommodation for honeymoons for exampls. In this post we will present the new homepage to you by starting with the different submenus:
Destinations: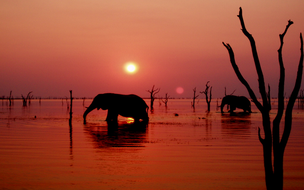 Our destinations page will give you the possibility of choosing your favourite destination and find out a little bit more about what the countries have to offer by simply clicking on the pictures. In addition to that you will find a selection of accommodation and tours you can book directly through us. We also have new destinations as well, most notably Pemba (island next to Zanzibar), Mauritius Reunion Island and Maldives. Yes you are not mistaken, we know Maldives is not part of Africa but it is a world class honeymoon and beach destination so we decided to simply add it to our program.
Accommodation: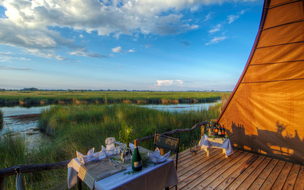 As the name suggests on our accommodation subpage you can choose accommodation in the different countries, they can be put together to a custom itinerary or you can simply book your stay and take care of the rest yourselves. All lodgings are of a high standard and/or very exclusive as especially when on a safari we feel you should stay in smaller lodges, too many people take the intimacy of travelling in Africa away! Especially when you are on a honeymoon we will also have your rooms decorated accordingly and make sure it is the once in a lifetime holiday it is supposed to be!
Itineraries: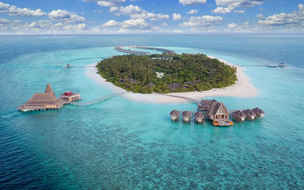 Our next sub page is called itineraries and will offer a large variety of tours and itineraries, some are guided, some are self-drive. From extended sightseeing to stunning safari packages and from historical places to relaxing beach holidays we have a package for everyone! If you still cannot find what you are looking for we will gladly design a personalized itinerary for you. All itineraries are also featuring high quality and highly rated lodgings and we are certain that they will take your breath away, have a look for yourself and give us some feedback, we are curious what you think about it.

And as a start into the world of premium holidays we have a stunning special offer, for only 1295.- € per person you will spend a unique holiday in Mauritius in only 5-star hotels. Discover the relaxed life of the Mascaraignes and enjoy the sunny warm weather and white sandy beaches, more than just a dream holiday. If you feel you will be bored you can just book some more activities through us, from parachuting to sea karts we have everything!
To sum it up we are very happy we could finally finish our new homepage and we are convinced you will like it. As usual you can of course mix the Trouver Services products with the new Premium products if you want to keep the costs low and the standards high, just contact us on premium@trouverservices.com or in the livechat below and we will be there for you.
Thanks for your attention and we will make sure it will not again take ages before we publish a new post,
Romain
Webmaster/Consultant