Good Day everyone,
Over the last couple of weeks we have made some changes on our homepage. In this blog post I will present them one by one to you, feel free to comment and discuss the changes with us as your feedback is important to us:
Live Chat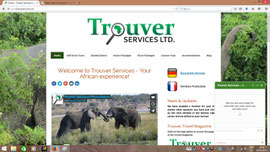 We have enabled a live chat in order to make it easier for you to contact us. Simply click on the chat window in the bottom right corner and ask us anything you would like to know. We will do our best to be available for you as much as possible. We are happy to be at your disposal and gladly help you choose the right way of travelling in order to ensure you have a great experience exploring the beautiful African continent. Depending on our consultants online, you can reach us in English, French, German and Luxembourgish.

Consultation Scheduling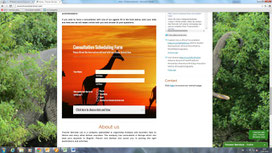 On our cover page we have added a form where you can schedule a consultation with us, simply choose time and date, your preferred way of being contacted, your language preference and we will meet with you. We are confident this will make it easier for you to get in touch with us, just schedule a consultation and we are at your disposal.

Custom Trips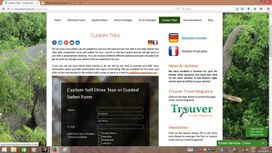 We have added an new category of holidays which is called custom trips. Despite the fact that all our tours, safaris and packages are fully customizable we decided that it would nevertheless be a good addition to our program. We can also include other activities not explicitly mentioned in our tours like Golf Trips, Wellness Holidays, Cycling Trips and many more. The possibilities in South Africa especially are almost unlimited, just fill in the form which takes less than 5 minutes and we will get to work creating your perfect holiday!
Enquiry Forms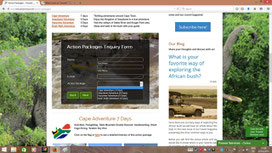 On every sub page of our homepage you can now find forms. Just choose your favourite tour, safari, packages or accommodation, choose your dates and we get back to you with a quotation. No more need to send mails to enquire about our holidays. Filling in the forms takes less than 2 minutes as we kept it to the strictly necessary information in order to keep it quick and simple for you.
Booking Form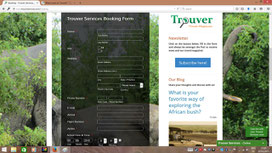 In case of a booking we need various information like personal details, dates, flight numbers etc. So far we had an offline form and now this form is online which makes it easier and quicker to submit for you. We will send the link and the password to you.  Upon request the traditional offline form is still available and you can choose which one suits you the best. In any case your information is safe with us and will not be shared with anyone not involved in your holiday an only the necessary information is shared. 
Simplified Navigation and upgraded Sidebar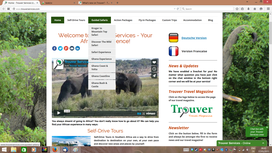 Instead of 2 rows in our navigation we skipped the second row to make it less crowded and easier to navigate. The elements which are gone have been relocated into our sidebar on the right hand side. You will still be able to find the german and french version of our homepage as well as our travel magazine. All is still there and available but we find it is more organised and easier to find what you are looking for.
Accommodation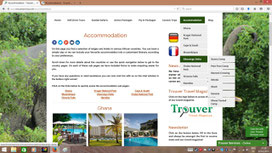 This is the news we have at this point for you and now we are waiting for your feedback, what do you think of the additions? How easy are they to use from a customer point of view? Are there any other features you can think of? Feel free to share your thoughts with us and we are happy for every feedback from your side may it be positive or negative.
Now we are waiting to discuss with you!
Romain