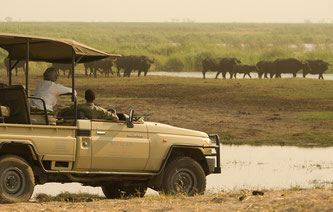 Since there are so many ways of exploring the African bush we will have an article about this topic in the next issue of our travel magazine presenting the most common ways to you.
Below you will find the actual article and we would like to know which is your favorite way of traveling in the bush or if you know any other ways we might not have thought of.
My personal favorite definitely are the bush walks, it does not get more intense than that. Surrounded by nothing but the bush you can feel the bush with all your senses.
Especially when you sleep in a tent as well you will have the full package. It might not be for everyone but I personally really enjoy this adventure and no matter how many times I have done it I will always do it again.

What is your favorite way?

Can't wait to read your opinions.

Romain